We work closely with our partners to develop innovative technical solutions, tailored specifically to your environment. We uphold the high standards of excellence in product knowledge and expertise, to bring you cutting-edge technology solutions. At FASA, we pride ourselves in exceeding our customers and partners expectations at all times!
Federal Acquisition Services Alliant JV Members:

DirectViz Solutions LLC (DVS) is dedicated to delivering innovative technology solutions and high-quality services that provide solutions to meet our clients' toughest challenges. We build strong relationships with our clients and partners by fusing technological capabilities with the right expertise to ensure cost-effective, efficient solutions that support return on investment.
DVS provides high-level strategic consulting services that meet mission needs for commercial and government clients. DVS' technical services focus on network and infrastructure support, cyber security and information assurance, systems engineering and integration, strategic technology and innovation, and cloud computing and networking. DVS has a demonstrated record of providing timely, professional, secure, and cost-effective services.
We are a Disadvantaged/Minority-Owned and Service-Disabled Veteran-Owned small business certified ISO 9001:2008, ISO/IEC 20000, and ISO/IEC 27001 corporation.

Enterprise Solutions & Management, Inc. (ESM) is a small minority-owned business providing an expansive array of technologically advanced, innovative services and solutions in information technology, systems integration, defense electronics, and intelligence analysis. ESM's Management Team has experience in providing support to a broad spectrum of DoD clients. We have provided our expertise as consultants to Joint Commands including USCYBERCOM as well as to the Intelligence community (DIA, NSA and FBI).

Advanced Government Solutions, Inc. (AGS) is an established small business founded in 1999 which was incorporated in the State of Maryland in 2004 as USGC, Inc. The company name was changed to Advanced Government Solutions (AGS) in September 2011. AGS specializes in delivering client-tailored professional, engineering and technical services to homeland security, intelligence, defense and civilian sectors of the Federal Government and large prime contractors.
Our business model and reputation are built on a solid foundation of providing outstanding professional and technical services to our federal clients. AGS has a track record of superior performance, excellent government customer satisfaction, and highly motivated, productive employees.

Vasto Technologies, Inc. is a Service Disabled Veteran-Owned Small Business headquartered in Northern Virginia. The partners are all veterans with over 50 years of combined military service; primarily in the intelligence, information technology, and communications disciplines. Vasto has a Top Secret Facility Clearance and HUB Zone Certification. Vasto is a prime contractor for the Navy Seaport-e and GSA Alliant Small Business contracts.
Vasto provides professional services to the Federal Government, principally supporting the organizations where security clearances are required. Primary skill sets and labor categories include functional subject matter experts, IT specialists and technicians, instructors, and back-office professionals (finance, human resources, logistics, administration, etc.). The team has significant experience in all aspects of networks design, installation, and operations; network products and sales; facility security; communications software; information assurance; cyber security; e-Learning and courseware development; and a broad range of IT services.
Ace Group Solutions is a client centered professional services firm headquartered in the Washington DC / Northern Virginia Metro area. Ace Group is focused on serving the Information Technology and professional services needs of our clients. Our staff have successfully supported large-scale commercial and government IT initiatives by combining cost effective services with specific industry expertise valued by our clients.
In 2009, a small group of highly experienced management and technical professionals made a strategic decision to bring together all of its best resources-strong client relationships, talented technical staff, and a strong sense of values-in a new way. By applying our philosophy of "NO LIMITS," we support the mission of our clients through the knowledge and expertise of our people, and improve the services provided to the customers who we jointly serve.

Federal Working Group is a Virginia-based small business providing a broad range of IT project management solutions to Federal agencies and their prime contractors. As a trusted partner to our customers, we develop and implement mission-oriented solutions and management approaches that help organizations achieve measurable progress towards important objectives. Applying "best practice" management frameworks and methodologies, state-of-the-art technologies, and highly experienced personnel, Federal Working Group can deliver value to your organization.

Harmonia Holdings Group, LLC (HHG) focuses on areas including cloud/high performance computing infrastructure, data warehousing and business intelligence, enterprise/mobile application development and modernization, geographic information systems, information and software assurance, test automation and training. We deliver cutting edge technology solutions to federal clients such as the Department of Defense (Air Force, Army, Navy, DARPA, MDA, OSD, USMC), Health and Human Services (NCI, NIH), Agriculture (AMS, FSA, FSIS), Commerce (Census Bureau, USPTO), Transportation, Energy, State, Treasury as well as NASA and the Small Business Administration. Harmonia has five offices across the US, including our Top Secret cleared facility in Blacksburg VA. We have been ranked on the Inc 5000 list of fastest growing companies each year from 2009 to 2014 and were ranked on the Federal 100 for 2014.
HHG is a small, economically disadvantaged, woman-owned, HUBZone-qualifed technology services company. We are CMMI Level 3 appraised as well as ISO 9001:2008 and ISO 27001:2013 certified.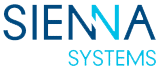 Sienna Systems Corporation (Sienna) is a Service Disabled Veteran Owned Small Business (SDVOSB) based in the Washington DC Metro Area. Since 2011, Sienna has provided Mission-focused application development, data analytics, systems engineering and integration services to the U.S Federal Government.
The Sienna Team possesses a deep level of technology expertise and wide breadth of functional capabilities that are complementary to the current trends in the Federal sector in the areas of Counterterrorism, data analytics, HSPD-12 solutions such as PKI/PIV Integration, IdAM, ICAM, Back-end Attribute Exchange (BAE), and ABAC, Collaboration and Knowledge Management, Systems Integration/Automation, IT Ops and DevOps, and Cloud Computing.

H2K Solutions, Inc. established as a Small Disadvantaged Business (SDB) founded in 2010 with a singular vision: to provide high quality, cost-effective technical solutions that align with federal customers' business needs and performance expectations. As a Small Disadvantaged Business (SDB), H2K pledges to constantly improve business operations and offer our customers the best, most efficient, IT solutions and services. H2K offers diverse skills and expertise that have been developed from our founders' extensive experience in federal information technology; specifically, IT Infrastructure Management, Cyber Security, Software Development Life Cycle, Database Services, Web Services, and Network/Application Optimization. Our underpinning business model is to implement proven processes, hire and maintain highly qualified professionals in specialized technical fields, and incorporate the founders' expertise and leadership.
Ginia is a consulting firm that has been supporting Commercial and Government agencies since 2002. With a strong foundation in both the technical and personal side of Information Technology, GINIA supports the organization, management, and analysis of secure information. GINIA specializes in providing: Management Technology Consulting, Cybersecurity Services, Enterprise Network and Security Engineering Services, System Integration and Application Development, and Cloud Computing and Mobile Technology.
Ginia has found its niche in supporting large government contracts through a customized, hands-on approach. Their size gives them the ability to tailor our consulting services to the expressed and implicit needs and deliverable required by the government client, ensuring the integrity and confidentiality of agency data. Their support of Government agencies and civilian business extends to the Department of Homeland Security, DoD agencies, Department of State, Federal Aviation Administration, and additional civilian entities.

Neo-Tech Solutions, Inc (NTS) a Woman owned business headquartered in Maryland, is a provider of strategic advisory and information technology services focusing on meeting Client mission and business objectives. NTS delivers value to its public and private sector clients by assessing their requirements, understanding the program objectives and delivering on the scope of services. Our success is measured by our ability to assist our customers in meeting their mission and business goals, enhancing the careers and lives of our employees and partners and serving our local communities.
NTS specializes in providing: Network and Mobility Services, Data Center Services, Application Management, Strategic Sourcing & Acquisition Support, Strategy and Assessment Services, and PMO.